Parque Avenidas 3.
Two bedroom Apartment rooftop solarium and Pool.
Located within the centre of Torrevieja. Perfect location for shops, bars and restaurants, fully equiped two bedroom apartment.
The Complex has a communal pool on the roof open mid May ( Check for dates ).
Our Apartment has everything needed for a self catering stay in Torevieja.A short distance is beaches,marina,and the Aquopolis aqu park.
The Habaneras shopping and Ozone entertainment area are just a short walk.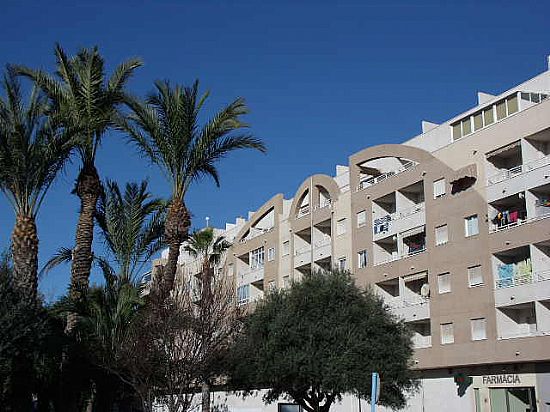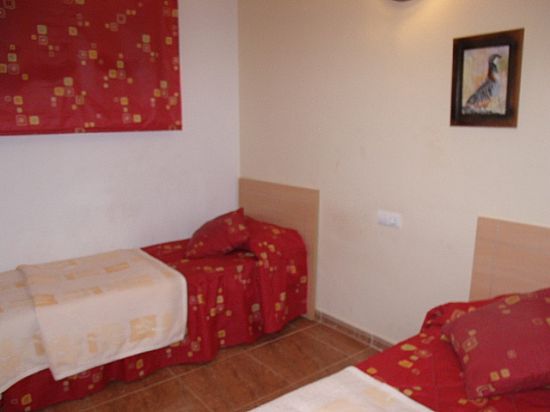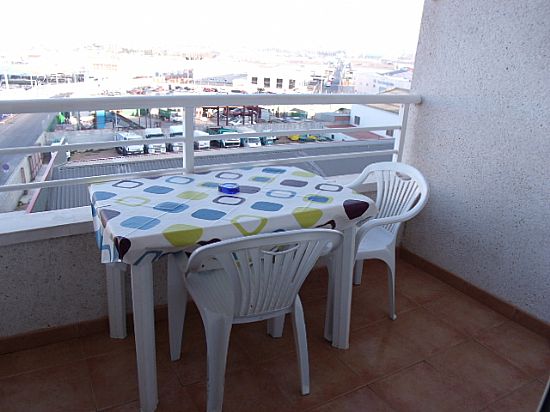 This apartment is ideal as a base for a great stay in this area . ( The balcony faces the commercial sideTorrevieja
Living dining area with table and chairs TV some English speaking ,air conditioning .
Fully equipped kitchen .
Two bedrooms master with double bed second bedroom two singles,full bathroom .
The apartment is spacious with alight airy feel.
Everything needed for a great stay is available at the apartment.
Minutes from the apartment you will find The park nations of Europe it has a scale reproduction lake of the European continent
One of the most outstanding features inside is a lake covering six thousand square meters, with six thousand cubic meters of water unfit for drinking, making good use of the special tertiary treatment at Torrevieja's water purifying plant. In it there are geese, ducks, ganders and three thousand colored carp. The local Mediterranean vegetation is abundant.
Torrevieja ("old tower") is a coastal city 45 km south of Alicante. Originally a salt mining and fishing village, the area has been increasing in tourism over the years, which lead to the town becoming a city.Torrevieja has its own micro-climate due to being between the sea and two large salt lakes. It's still relatively small though; you could probably see the whole town on foot if you wanted to but a regular local bus is available for convenience. The Torrevieja Aquopolis is the largest water park in all of the Costa Blanca or if you prefer the beach, you can find some great Blue Flag beaches to relax upon or participate in some of the watersports here.
Key facts
Price Range . €150/€300
This Complex is arranged over 5 floors 4 th floor
Arriving/leaving
Check-in time 4 PM-Midnight
Check-out time is Noon
Cash deposit required €100 Final Cleaning fee €50
Passport Government-issued photo ID required
Pets
Pets not allowed
Internet
Free WiFi 7 Night stays.
Transport
Transfers available
Airport shuttle
Parking / Street only