Estoril Torrevieja
Large Size Family Apartment 3 Bedrooms and two Bathrooms.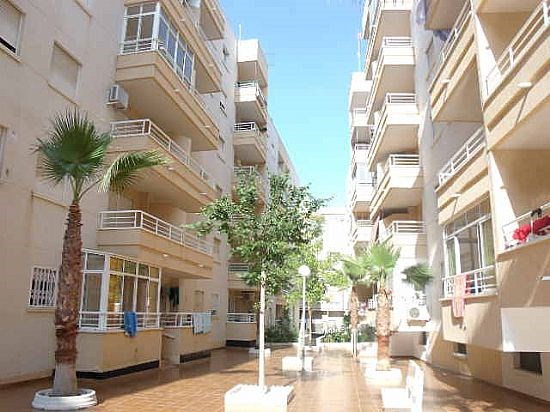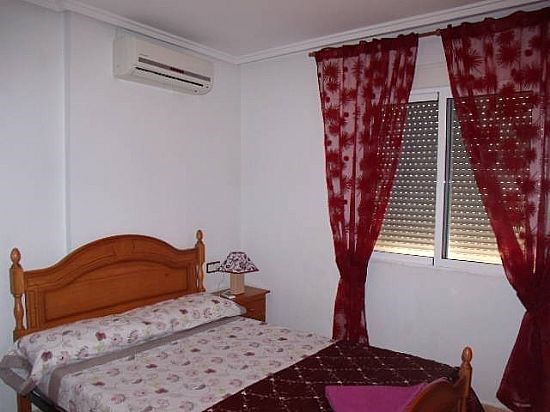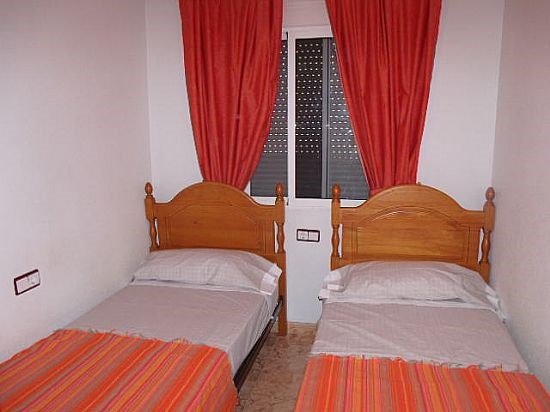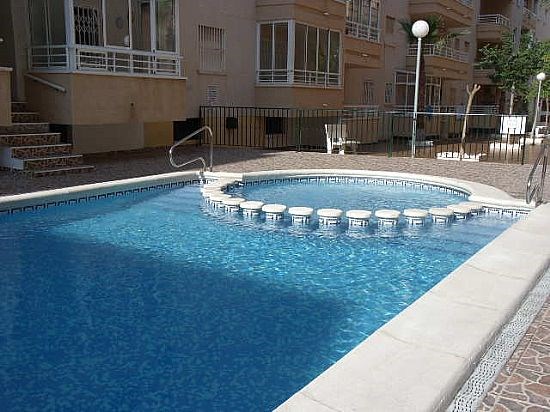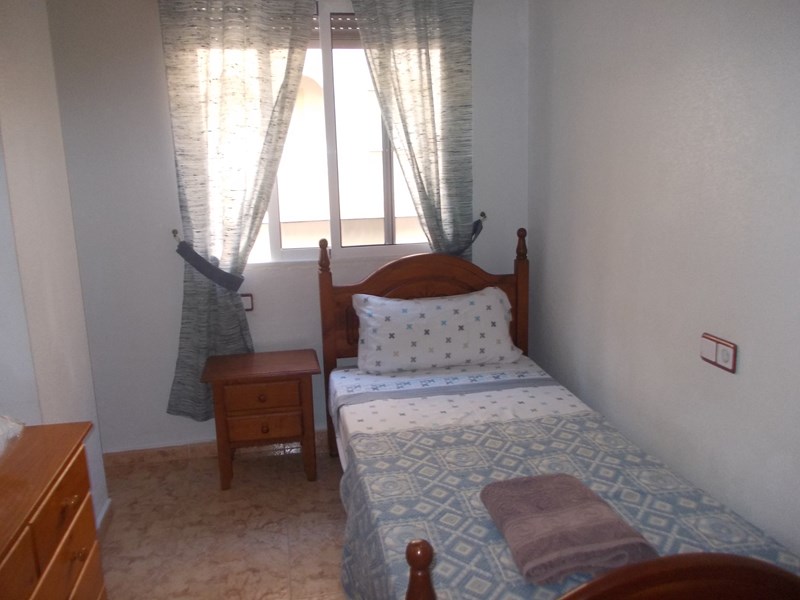 Lovely 3 bedroomed apartment, with English TV, is on the 1st floor, 3 Bedrooms master bedroom en suite 2nd and 3rd bedrooms have single beds, independent kitchen, small balcony overlooking the town. Communal pool. 5-minute walk to the beach. This Apartment is situated in the center of Torrevieja, close to all amenities, bars, restaurants, shops, and supermarkets.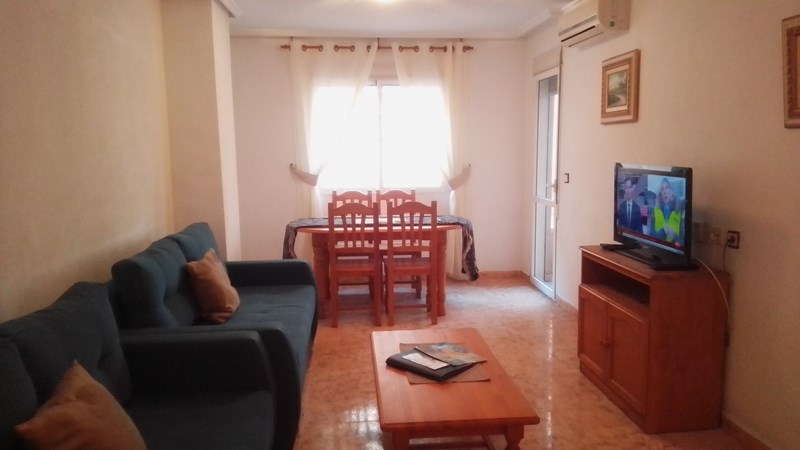 Minutes
walk will take you to the fantastic marina in Torrevieja. Here you will find street entertainers
and a lively evening market, From mid-June, Torrevieja has a fantastic water park in mid-June or early September, also there is a Casino. Shopping facilities are endless, with old and state-of-the-art shopping areas. This is a great base to explore the Coastline,Car hire is not necessary as the local bus station is only a few minutes walk away. Here you can book an assortment of trips and days out.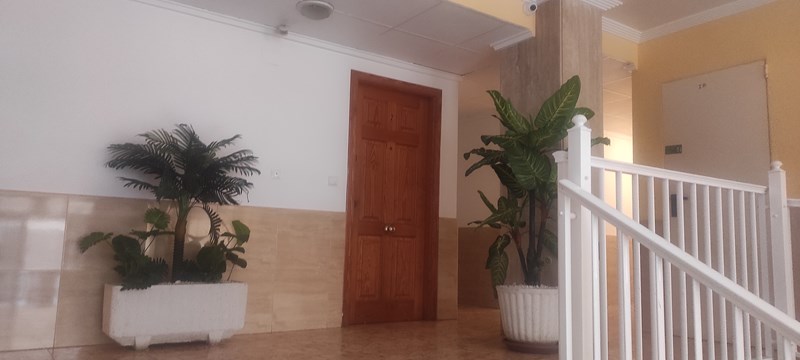 Accommodation Bedrooms: Bedroom 1 ensuite with double bed.
Bedroom 2 with twin beds.
Bedroom 3 with a single bed.
Bathrooms: Bathroom with bath/shower over, WC, bidet.
Kitchen: Kitchen complete with cooker, hob, oven, fridge, washing machine, and microwave.
Living Rooms: Living room/Dining room with table, chairs, sofa and armchairs, and TV with English Channels.
Linen and towels were supplied. The apartment is cleaned before guests arrive.
Amenities/Facilities: hob/stove oven fridge/freezer microwave washing machine iron/ironing board satellite tv air conditioning room fans shared pool.
1 October 2023
2 October 2023
3 October 2023
4 October 2023
5 October 2023
6 October 2023
7 October 2023
8 October 2023
9 October 2023
10 October 2023
11 October 2023
12 October 2023
13 October 2023
14 October 2023
15 October 2023
16 October 2023
17 October 2023
18 October 2023
19 October 2023
20 October 2023
21 October 2023
22 October 2023
23 October 2023
24 October 2023
25 October 2023
26 October 2023
27 October 2023
28 October 2023
29 October 2023
30 October 2023
31 October 2023